If you are planning to install artificial grass on your property in Reno, NV this spring, don't hesitate to schedule a free artificial grass consultation with Nevada Artificial Grass today! We are a leading provider and installer of first-rate artificial turf products in Reno and other Northern Nevada communities. Our team would be happy to work with you to add our beautiful, low-maintenance synthetic grass to your home or business, so it can be ready to be enjoyed all summer long as well as for years to come.
Schedule Artificial Grass Installation in Reno, NV for This Spring As Soon As Possible
As the promise of warmer weather begins to take hold, many home and business owners in Reno, NV are beginning to think about what lies ahead, including spending time outdoors this summer. Yet, with this line of thinking often comes the realization that it will soon be time to start working with and preparing your traditional grass lawn or landscaping for the spring and summer.
For many, the idea of spending hours upon hours prepping their lawn for warm weather is understandably undesirable. Instead of dealing with the hassles of a conventional lawn, home and business owners in Reno, Sparks, and more are considering switching to artificial grass – since it requires very little maintenance and always looks green and lush.
If you are considering having artificial grass installed in Northern Nevada this spring or even this summer, we at Nevada Artificial Grass recommend scheduling a free consultation with us as soon as possible! With warm weather on the horizon, many Nevadans are contemplating making the switch to our synthetic turf, and many are reaching out to schedule an installation. So don't miss out on your chance to own a beautiful, low-maintenance artificial lawn or landscape for this spring or summer, contact us today!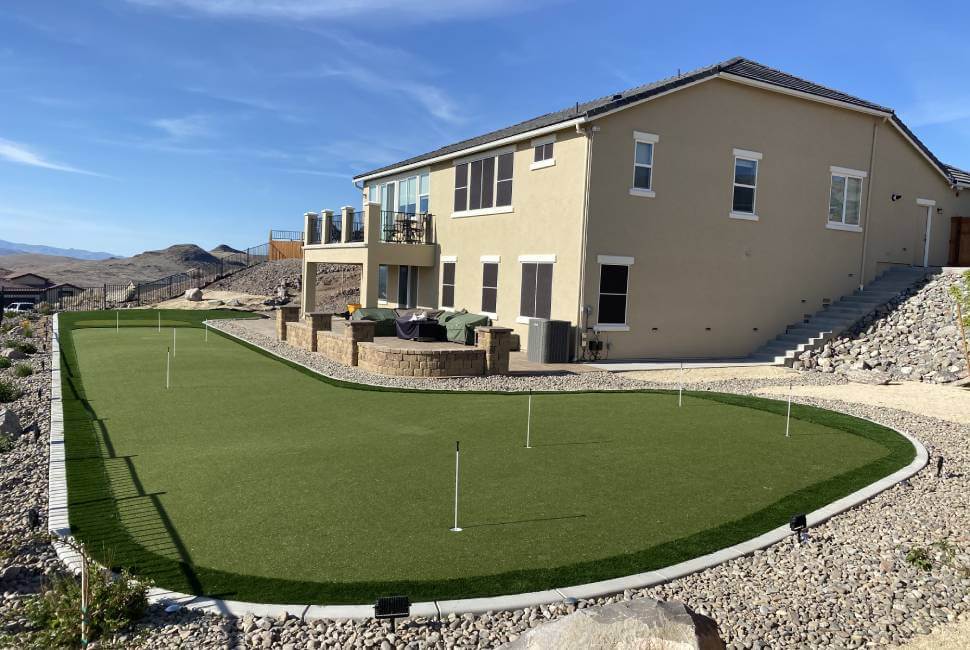 Artificial Grass: Stunning Greenery Without All the Hard Work
The reasons why many homeowners and business owners in Reno and other Northern Nevada communities desire making a switch to artificial turf surfaces are due to its many benefits, namely its ability to provide stunning greenery without an abundance of upkeep. At Nevada Artificial Grass, we offer synthetic grass products that are incredibly realistic. In doing so, the lawns and landscapes we install look just like the most beautiful traditional grass. Yet, unlike traditional turf, our artificial grass never needs to be trimmed, watered, fertilized, reseeded, or treated with any chemicals. This makes it a low-maintenance surfacing alternative that does not skip on beauty and lasts for many years.
Our Inventory of Specialized Artificial Turf Products
At Nevada Artificial Grass, we do not offer a one-size-fits-all artificial grass product. We offer a variety of synthetic turfs that can be used for different applications. Some of our many specialized artificial turf products include: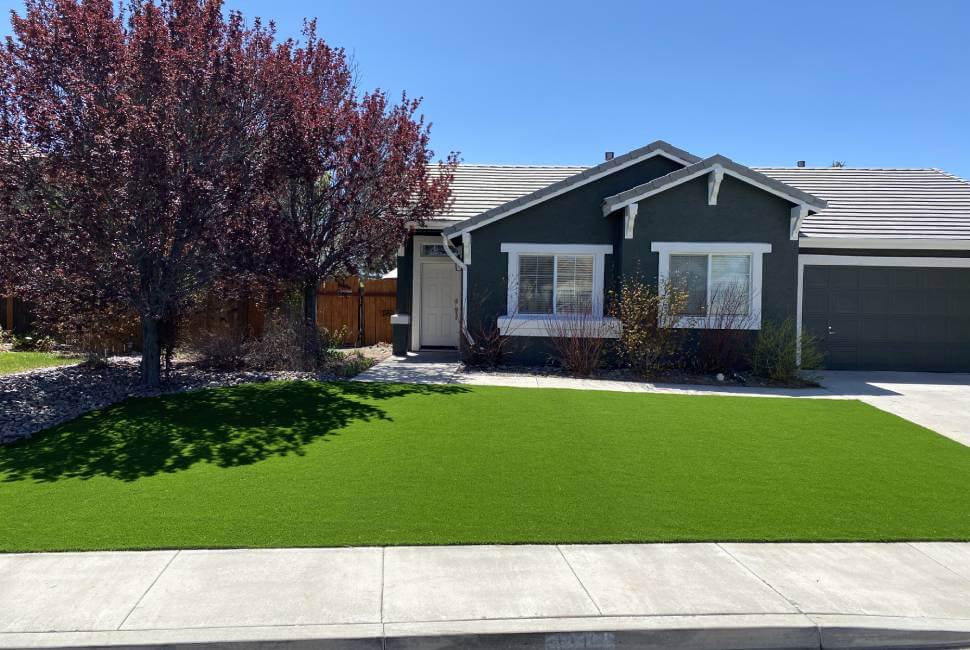 With this variety of surfacing options, our team can provide a lawn or landscape that is tailored to your unique needs.
Areas Served by Nevada Artificial Grass
When it comes to artificial turf installation, our team of professional installers offers our services in several Northern Nevada communities, such as:
Reno
Sparks
Carson City
Lake Tahoe
Washoe
And more!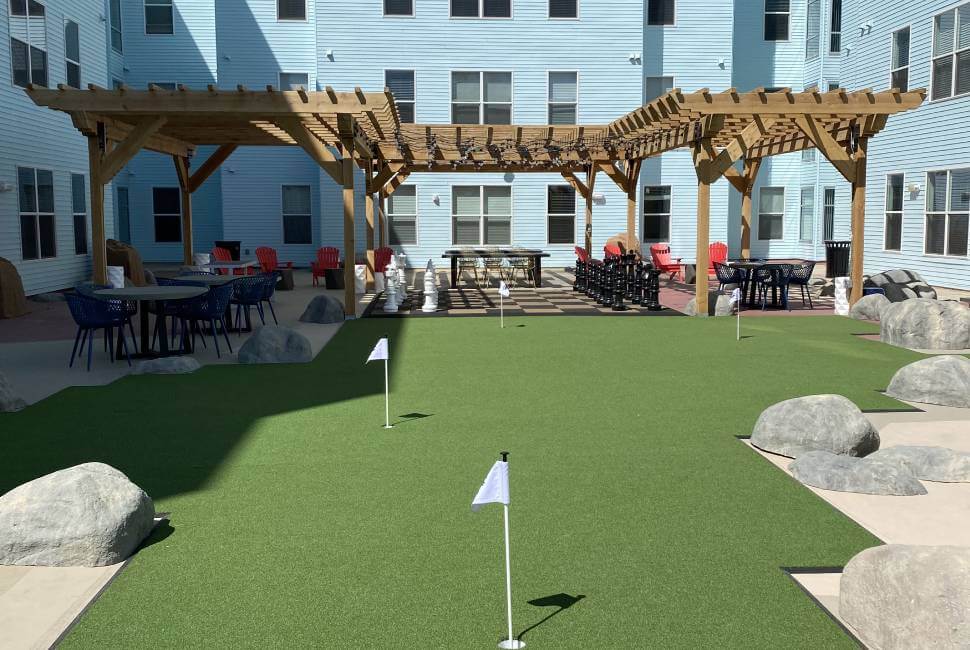 Don't Hesitate – Schedule a Free Artificial Grass Consultation Today!
If you plan on having artificial grass professionally installed on your Reno, NV property this spring or early summer, contact us at Nevada Artificial Grass today! Our schedule is quickly filling up, and we want to make sure we have the time needed for your home or business. Our artificial grass products can help transform your property and provide lush, green beauty while eliminating the woes of lawn maintenance. This means your lawn or landscaping will always be ready for the warmer weather.
So don't delay! Schedule a free artificial grass consultation today!