Our Artificial Turf Lets Northern Nevadans Keep Perfect Lawns
Nevada Artificial Grass provides artificial grass installations to various Northern Nevada communities, including Carson City. NV. Our artificial grass and synthetic turf products can suit a variety of styles and specific needs for families, businesses, pets, golfers, and more. By combining our exceptional synthetic grass products with our professional design and installation, our team can craft the stunning green space you have been dreaming of.
Artificial Grass Installation in Carson City, NV
Carson City is one of the most temperate cities in all of Nevada. For the majority of the year, the weather is warm and mild. However, it is no secret that winters in Carson City, NV are not for the faint of heart. The average seventeen inches of snowfall per year makes it rather challenging to maintain a lawn during the winter months. Thankfully, that's where we can help! At Nevada Artificial Grass, we are experts in artificial lawns and putting greens. Our team can help you make the most of your landscaping – even in the chilliest of weather.
Benefits of Artificial Grass Lawns & Landscaping
For homes and businesses in Carson City, Nevada, artificial grass is the only way to maintain a lush, green lawn year-round. At Nevada Artificial Grass, we use state-of-the-art synthetic turf to make resisting extreme weather changes seem like a piece of cake. And thanks to our top-of-the-line drainage system, you will not need to worry about the melting snow leaving unsightly mud puddles in the middle of your lawn!
Our synthetic turf is also incredibly environmentally friendly! It is fully sustainable and made out of recyclable material. Our artificial grass is the perfect way to supplement your eco-friendly lifestyle by reducing water usage and limiting harmful pollutants that are often used to maintain a live lawn.
Uses for Artificial Turf in Carson City, NV
In Carson City, Nevada, there are many uses for artificial turf on both residential and commercial properties, including:
Pet Turf
Our synthetic pet turf is optimized for various dog and pet spaces, such as pet boarding, dog runs, training schools, and dog daycares. It is also great for backyard installations!
Playground Turf
At Nevada Artificial Grass, our safer, softer artificial playground turf is equipped with extra cushioning to provide a softer landing for the more daring children on the playground. It is ideal for schools, homes, businesses, parks, and more!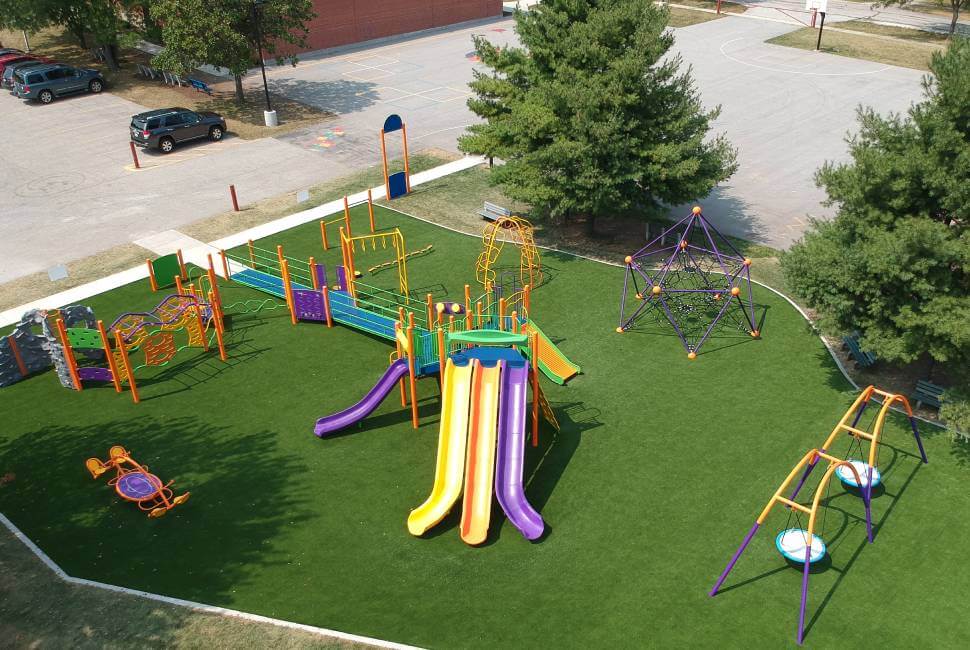 Synthetic Sporting Turf
Our synthetic sports turf has been engineered for performance optimization in gyms, sporting arenas, tracks and fields, and weight rooms. It is an exceptional surfacing solution for athletes in Carson City, Nevada!
Putting Greens
For golfers, our artificial grass putting greens provide the attractive, playable surface you need without all the maintenance traditional golf courses require!
Tee-Lines
Our synthetic golf grass is also ideal for tee lines. Our tee line material is used by golf professionals throughout the world! We can customize our artificial tee lines to fit your needs – whether that means a small, private putting green in your backyard or a large fairway!

Schedule a Free Synthetic Grass Consultation Today!
At Nevada Artificial Grass, we offer artificial grass design and installation consultation for our customers in Carson City, Nevada. This helps ensure your new lawn or putting green is coordinated with your existing landscape. Whatever your ideas may be, we want to help you realize them!
For over a decade, we have helped Carson City, NV residents and commercial businesses find the right installation for them, and we can tell you that the size of your yard, big or small, is no obstacle! We will identify the synthetic turf to fit you and your needs. So take the first step to obtain a perfectly green lawn year-round by contacting us today to schedule your consultation!
*Hours by appointment only