Sports Turf Installations With SpeedTurf & TrackTurf
Engineered for gyms, weight rooms, tracks, sports courts, and athletics fields in Reno, our artificial sports turf takes things to the next level! With many years of experience in the synthetic turf industry, Nevada Artificial Grass designs and manufactures extremely durable and versatile flooring products that can be installed in areas of any shape or size, indoors or outdoors.
Our synthetic sports turf applications are created using state-of-the-art materials that withstand the daily rigors of explosive workout sessions, allowing athletes to perform at their absolute best.
Our sports turf installations are perfect for gyms, fitness centers, soccer, softball and baseball fields, batting cages, volleyball and croquet courts, hammer training courts, weight training rooms, weight sled tracks, CrossFit courses, and more.
Each specialized artificial athletic turf product helps to minimize injuries caused by a lack of proper shock absorption and cushioning against sudden jolts and impacts.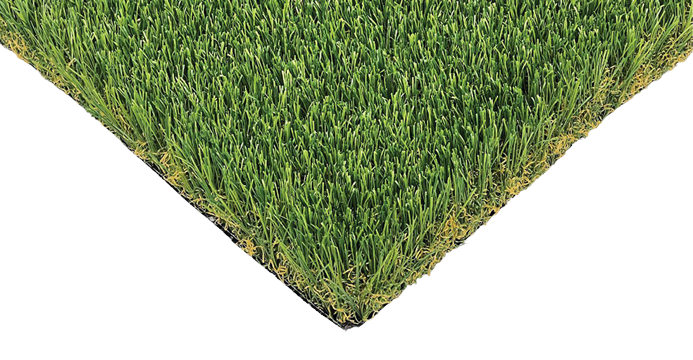 TOUGH ARTIFICIAL GRASS
Nevada Artificial Grass's turf is strong enough to endure intense workouts and many types of physical activities, including indoor shot-put training, weight sleds and weight training. With an industry leading manufacturer-backed warranty, it boasts a blended polyethylene and nylon surface that works just as hard as its users! It can improve your strength, agility and cross-training programs while at the same time reducing the potential for injury and muscle fatigue.
Effortlessly outshining the ugly, abrasive rubber flooring and fake grass turf applications typically found at old gyms, fitness centers and athletic tracks, a sport turf installation from Nevada Artificial Grass is a wise investment that will prove its value time and time again. Its durable top layer is much more resistant to bacteria, mold growth and staph infections than other flooring turf products on the market.
TRAIN LONGER, HARDER AND SMARTER WITH NEVADA ARTIFICIAL GRASS!
Our sport turf features a low-pile turf designed to endure heavy foot traffic and daily wear and tear, making it a far better alternative to real grass lawns, rubberized flooring or other floor types. Each variety of sports turf is available in a range of colors to fit your location's specific design needs, and white lines are built into the turf to prevent fading.
Guaranteed to perform at optimal levels at all times, Nevada Artificial Grass sports turf lets users run, stretch, bend, and work out as much as they want without fear of physical damage. Professionals and amateurs alike in Reno choose Nevada Artificial Grass.
Please contact us online about our sport turf installation services today, or call 775-322-9631 to request a free consultation.
Call Nevada Artificial Grass Today For A Free Estimate!
At Nevada Artificial Grass, we have established ourselves as one of Reno, NV's leading installers of artificial grass. Thanks to technological advancements, our turf is remarkably lifelike, resilient, safe, and environmentally friendly. This makes it an excellent choice for residential and commercial lawns, as well as golf putting greens, children's playgrounds, pet grass, dog turf, and retail surfaces.
Please get in touch with us to receive a free quote. Our knowledgeable customer service will guide you through the entire process and answer any questions you may have.