For homes and businesses in Reno, NV, there are a number of significant benefits when switching from traditional grass to artificial turf from Nevada Artificial Grass. Our team understands that for many, this switch can be a big decision, and we want you to be informed. Artificial turf is undoubtedly an investment. However, it is no competition when you weigh the pros and cons of regular grass vs. synthetic grass! The nearly endless benefits of owning artificial grass from Nevada Artificial Grass will practically leave you jumping at the opportunity to install a synthetic lawn.
Save Time and Money with Artificial Turf
Conserve Water
Sadly, communities throughout Northern Nevada often struggle with droughts, which creates a need to conserve water. Traditional grass is one of the greatest offenders when it comes to wasting water, needing gallons upon gallons to stay lush and green. Fortunately, with an artificial grass installation, you can not only help conserve this precious resource but help cut down your water bill as well – all while still owning a beautifully full, green lawn.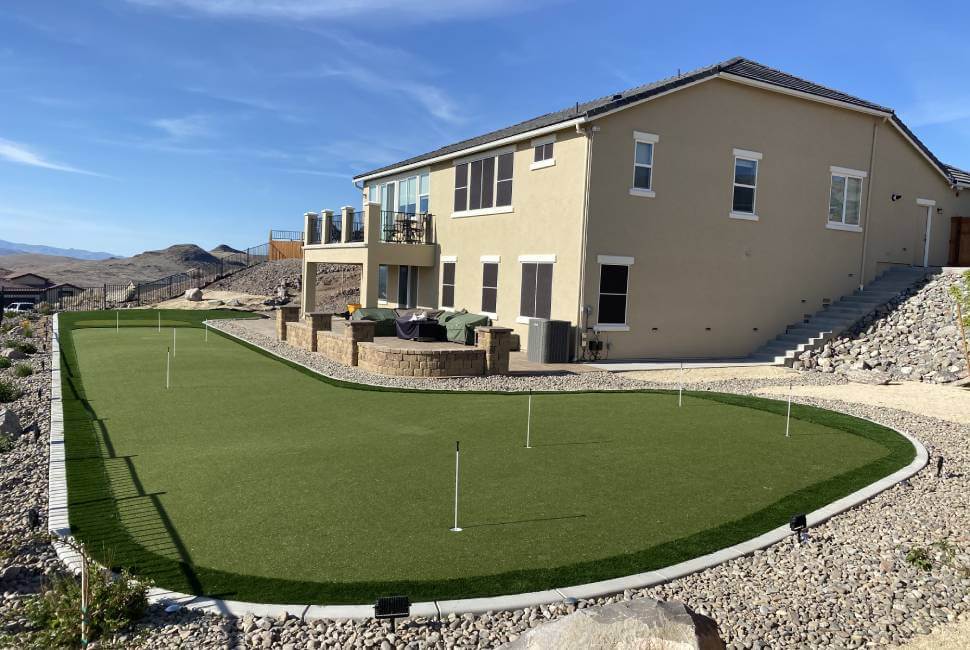 Eliminate Mowing & Trimming
Water bills can be extremely costly at times, especially in arid areas of Nevada! Yet, water is not the only aspect of lawn maintenance home and business owners continuously spend money on. With a conventional grass yard, mowing and trimming are a must! And like watering, this form of upkeep can be incredibly costly, especially over time. Thankfully, with artificial turf, you can ditch your lawnmower for good and pocket the extra cash!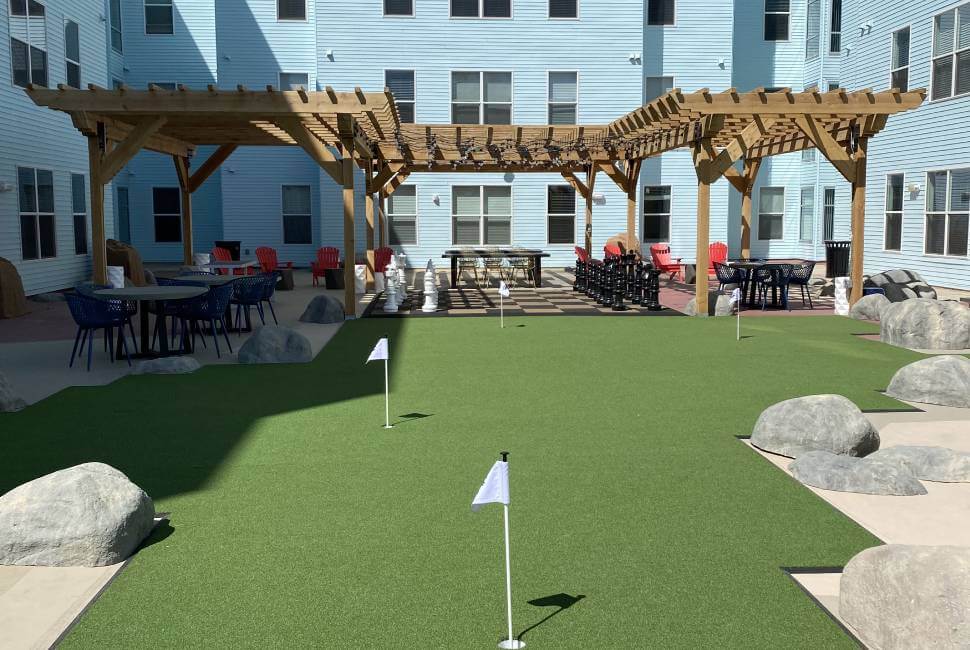 Reclaim Your Weekend
Did you know that the average person spends two hours every weekend on lawn maintenance? You turn on sprinklers, go over every inch with a lawn mower, and clean up the edges with a trimmer. But what would you do if you had two extra hours every Saturday or Sunday to do something you enjoyed instead? With low-maintenance artificial grass, you could bring back going out for ice cream, trips to the movies, long walks, or even a hobby of your choice with your newfound freedom. After installing synthetic turf from Nevada Artificial Grass, Reno homeowners can leave their time-consuming, conventional lawn in the past and reclaim their weekend!
Synthetic Grass Helps Kids & Pets Get Exercise and Fresh Air
At Nevada Artificial Grass, our high-quality, American-made artificial turf is both kid-friendly and pet-friendly. It provides a soft, inviting, and nontoxic surface that children, animals, and their parents love! We even offer two types of synthetic grass that are tailor-made for children and pets, including our extra-spongy playground turf and our easy-to-clean pet turf. With these safer surfaces installed on your property, kids and pets of all ages can spend hours outside getting exercise and fresh air, which can help make them happier and healthier.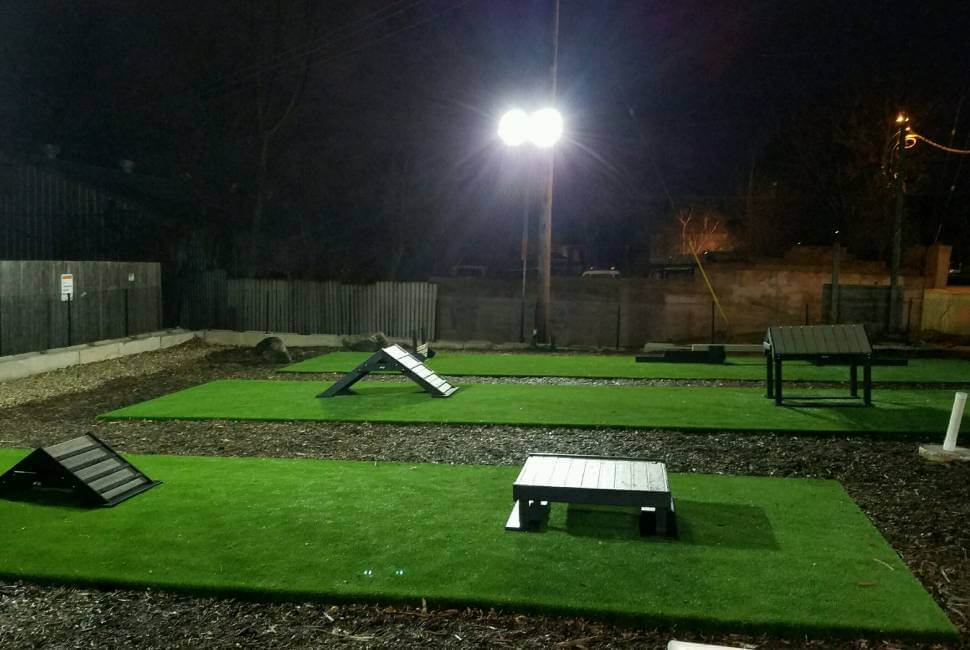 Environmentally Friendly Synthetic Turf
Though it may be surprising to some, synthetic turf from Nevada Artificial Grass is a remarkably environmentally friendly alternative to traditional grass. This is primarily due to the fact that our artificial grass requires no water and stays green all year round without a need for near-constant upkeep. So for home and business owners in Reno, Nevada and other Northern Nevada communities, you can feel good about the water you are saving and rest easy knowing your carbon footprint is at an all-time low by switching to our eco-friendly synthetic lawns.
Artificial Lawns Always Look their Best
Despite the best efforts of home and business owners, traditional grass can be wildly unreliable. One day it may look lush, full, and green; then, suddenly, it is turning brown, or there is a patch, hole, or divot. Thankfully, it does not have to be this way! Our artificial grass lawns look and feel luscious throughout their long lifespans and stay that way even in brutal weather conditions. Because of this, owning artificial grass may even help raise the value of your property in Reno, Sparks, Carson City, or Lake Tahoe, NV.

Schedule an Artificial Grass Installation Consultation Today!
Are you ready to reap the near countless benefits that come with owning a top-of-the-line artificial lawn from Nevada Artificial Grass in Reno, Nevada? Our American-made synthetic grass provides homes and businesses with year-round beauty, little maintenance, durability, and more. So take back your weekend, save time and money, and have more get-togethers by choosing artificial turf from Nevada Artificial Grass for your Reno, NV home or business.
Contact us today to schedule a free artificial grass installation consultation!