The team from Nevada Artificial Grass offers stellar artificial pet grass for commercial businesses in Reno, Nevada, such as dog boarding and daycare facilities. These businesses care for the hundreds of loved dogs and other pets in Northern Nevada communities. As such, they need high-quality surfaces to help ensure the safety, comfort, and hygiene of their guest animals. Fortunately, at Nevada Artificial Grass, our artificial pet turf is here to help!
Artificial Pet Grass From Nevada Artificial Grass
At Nevada Artificial Grass, we supply and install artificial grass in several Northern Nevada communities, including Reno, Sparks, Carson City, and more. We offer a number of elegant, Earth-friendly synthetic turf products – many of which are specialized for specific applications. One of our most popular specialized artificial turf products is our artificial pet grass. This unique turf has been specially produced to address the needs of dogs and pets as well as pet owners and pet businesses.
Some of the many features of our incomparable artificial pet turf include:
Enhanced resilience to resist wear & tear as well as digging
Soft blades of synthetic grass
Low-maintenance turf
Lush, green grass that resists fading
No need to trim or mow it
Flow-through backing for quick drainage
Easy to clean & keep clean
With these benefits and more, our synthetic pet grass offers an ideal surface for dog boarding and daycare facilities in Reno, NV.
Artificial Grass Lawns Gallery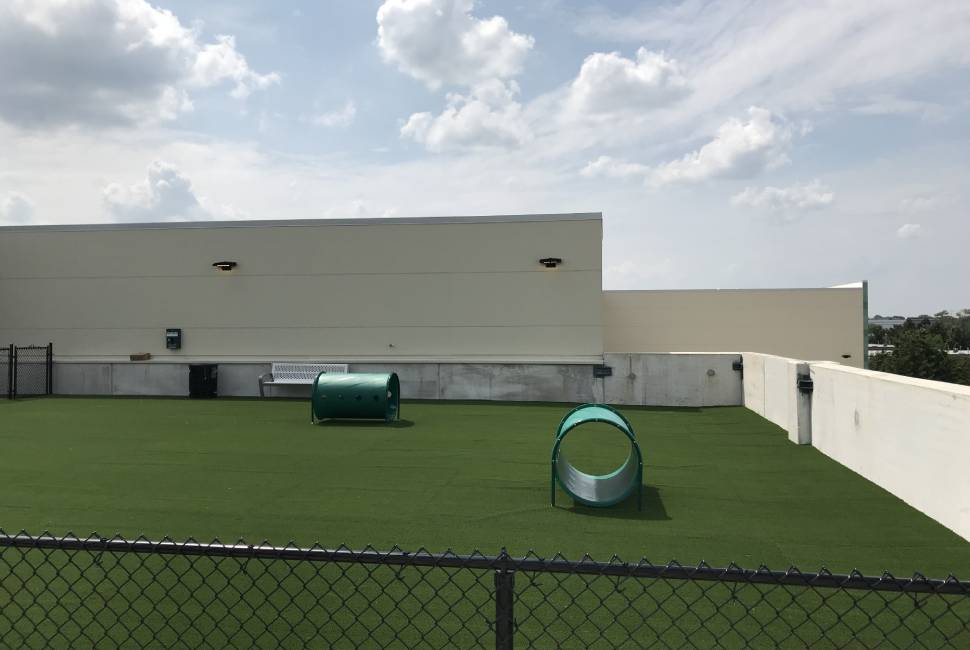 No Dirt or Mud
Dog boarding and daycare facilities thrive when they maintain clean spaces. This impresses pet owners, especially when picking up their four-legged friends. Yet, with surfaces like traditional grass, keeping dogs and other pets as clean as possible can be difficult. Conventional grass can be dug up by dogs, throwing dirt on themselves, the surface, and potentially on other dogs. And if this dirt becomes wet, it becomes sticky, messy mud, which can lead to unclean dogs, surfaces, and spaces throughout a pet business.
Thankfully, our artificial pet turf needs no dirt, so it is unlikely to create messes or mud. This helps keep dogs and other pets from becoming dirty, especially during their beloved playtime.
Helps Avoid Ticks & Fleas
Pests like fleas and ticks can be an inconvenience and health hazard for dogs and their owners. Often, these pests can be lurking in traditional grass surfaces. Fortunately, our synthetic pet grass is inhospitable to insects, including pests like ticks, fleas, and more. As such, it is highly unlikely that they will be lurking in our turf. This makes it a safer alternative for dogs and other pets.
Makes Pet Waste Cleanup a Breeze
Cleaning up pet waste is an essential part of pet businesses, especially for dog boarding and daycare facilities. Sadly, conventional grass can make cleaning up pet waste and keeping surfaces clean more difficult. Instead, dog daycare and boarding facilities should opt for our artificial pet grass. It features a flow-through backing, which helps it drain liquids quickly. This makes cleaning up pet waste easier than ever with a grass surface! Simply remove solids like usual and then spray the surface with a hose. The liquid waste will quickly drain out with the water, making it cleaner and more readily available for use!
Lasts for Years
Part of running any type of business is managing expenses. The better you can manage your expenses, the more successful your business will often be. One of the best ways you can help cut costs is by investing in our artificial pet turf – instead of traditional grass. Our synthetic dog and pet grass not only requires far less maintenance, but it lasts much longer. This allows your dog boarding or daycare business to save hundreds to thousands of dollars over time, helping you manage expenses and be as successful as possible.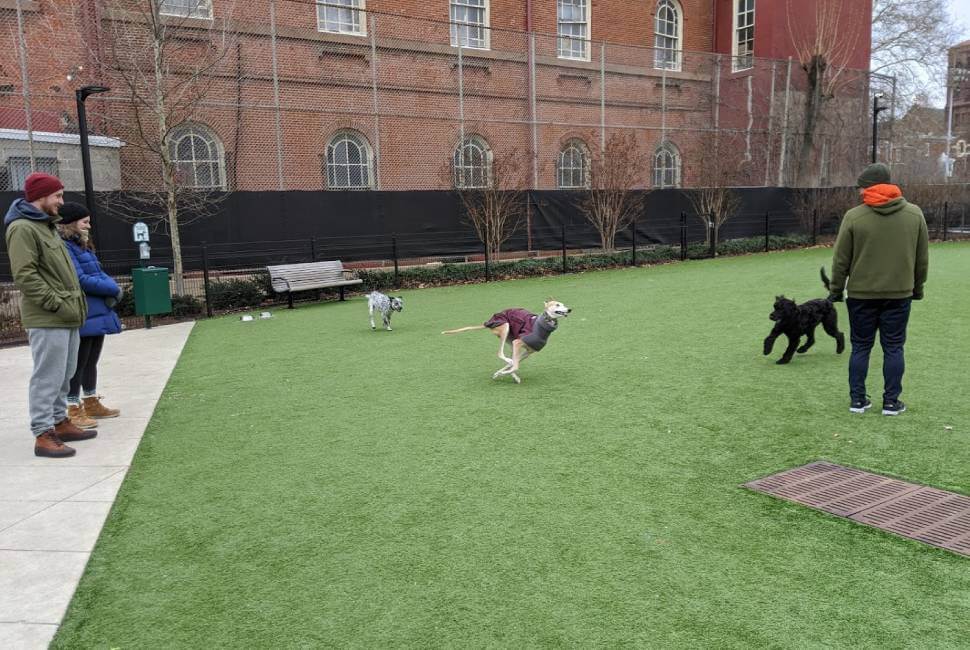 Request a Quote for Our Commercial Artificial Pet Grass Today!
At Nevada Artificial Grass, our first-rate artificial pet grass is ideal for various pet businesses in Reno, NV, including dog boarding and daycare facilities. This is due to the many benefits our pet turf has to offer, such as its beauty, cleanliness, durability, and more. Contact us today to learn more and request a quote for your pet business!