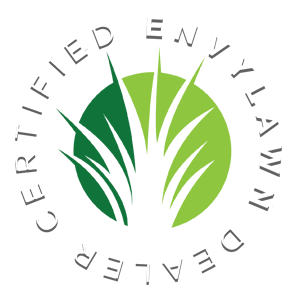 Reno Artificial Grass Installed All Over Northern Nevada
Providing Synthetic Lawn Installation Services In Reno, Sparks, Carson City, Lake Tahoe And All Of Northern Nevada
Our artificial grass lawns are lush and soft, as well as hard-wearing and durable, allowing them to boast the realistic look and feel of natural grass all year round, but without all the pesky upkeep and maintenance associated with owning and caring for a real lawn! Nevada Artificial Grass's meticulous and reliable installation team provides services in Reno, Sparks, Carson City and Lake Tahoe, Minden, Gardnerville, Dayton, Fernley and Fallon as well as the following Northern Nevada counties:
Washoe
Carson
Douglass
Story
Lyon
Churchill
Pershing
Humboldt
Elko
Mineral
Lander
Eureka
White Pine
If you are in the market for residential or commercial artificial turf that has been constructed from only the finest synthetic materials, then you'll be thrilled to see how Nevada Artificial Grass's premium grass and lawn turf products leave the scratchy, jagged, abrasive fake grass of yesteryear in the dust! Our luxury faux turf can be used in countless different applications, including but not limited to:
Pools and water feature areas
And more
Regardless of whether you are interested in utilizing Nevada Artificial Grass's affordable products for home use, or perhaps even for an office building or other business facility, our experienced and knowledgeable design and installation team would love to work with you to customize the perfect lawn or putting green, no matter the size or shape of the area.
Why Choose Our Artificial Lawn Products
Earth Friendly
A Nevada Artificial Grass landscape reduces carbon emissions and fuel consumption from lawn equipment.
Water Friendly
Nevada Artificial Grass saves literally millions of gallons of water each year from being consumed by lawn irrigation.
Pet Friendly
Nevada Artificial Grass keeps fertilizers and pesticides away from pets and out of the ground water supply.
Practice Your Game Anywhere Anytime, Indoors Or Out
Make Nevada Artificial Grass your first choice for professional Reno artificial lawns and golf putting green installations! Every one of our high quality synthetic grass applications is designed to withstand heavy foot traffic and extreme weather conditions, and they are versatile and resilient enough to be installed both indoors and outdoors. Please contact Nevada Artificial Gras today to learn more about the most realistic artificial golf turf products available!
Here are the synthetic golf putting turf products available to you:
Fully customizable backyard practice greens of all shapes and sizes
Championship-quality putting greens are ideal for residential home and commercial office spaces!
Latest Articles
6 Reasons Why Artificial Grass is Perfect For Putting Greens in Reno, NV

Nevada Artificial Grass is a leader in the design and installation of artificial putting greens in Reno, NV since our inception. Whether you need putting greens for a mini-golf course, or a personal putting green in your yard, you can count on Nevada Artificial Grass to meet your specific needs. In addition to being thoroughly …

Read more

Our Artificial Turf Is The Perfect Creative Gift For Reno Residents

With the Season's Greetings right around the corner, it's time to start thinking of ideas for holiday gifts! If you're searching for creative gifts for the kids or loved one, why not choose an artificial turf installation from Nevada Artifical Grass of Reno? With countless styles to upgrade your space, you're sure to find the …

Read more

Help Save Water In Reno With Artificial Turf

Spring is almost here and many homeowners around Reno are already planning their springtime landscaping. From colorful blooms for fruit-bearing trees and window boxes, there are endless ways to celebrate spring and dress up your yard this year! But with those options comes another powerful reminder that the best landscapes are the ones which use …

Read more