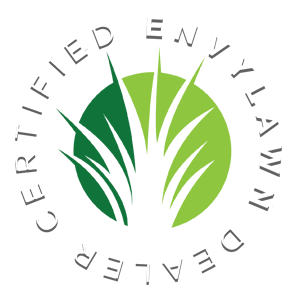 Grass
Our top-tier artificial grass is an ideal addition to any residential or commercial property! It can provide a stunning green expanse and help cut back water and lawn maintenance costs. For Nevada homes and businesses, ultra-realistic artificial grass from Nevada Artificial Grass is the way to go!
Putting
With an artificial grass putting green, you can practice whenever you like! Our specially designed synthetic golf grass is attractive year-round and ensures optimal ball response. For golfers and golf enthusiasts, the backyard putting green of your dreams is possible with the superior products and team from Top Turf!
Pet
Give your furry friend an outdoor space you both can love! Our synthetic pet turf is easy to clean, soft to the touch, and highly durable. Reduce pet odors and avoid muddy paws with pet turf that is built to last!
Commercial
Commercial Artificial Grass
Impress guests, clients, and employees with sensational commercial artificial grass for your business! Our high-quality synthetic turf provides consistent curb appeal while remaining incredibly cost-effective. Save money without sacrificing aesthetics with our commercial artificial grass!
Artificial Grass in Reno, and all of Northern Nevada
If you are in the market for residential or commercial artificial turf that has been constructed from only the finest synthetic materials, then you'll be thrilled to see how Nevada Artificial Grass's premium grass and lawn turf products leave the scratchy, jagged, abrasive fake grass of yesteryear in the dust! Our luxury faux turf can be used in countless different applications, including but not limited to:
Pools and water feature areas
And more
Regardless of whether you are interested in utilizing Nevada Artificial Grass's affordable products for home use, or perhaps even for an office building or other business facility, our experienced and knowledgeable design and installation team would love to work with you to customize the perfect lawn or putting green, no matter the size or shape of the area.
Why Choose Our Artificial Lawn Products
Earth Friendly
A Nevada Artificial Grass landscape reduces carbon emissions and fuel consumption from lawn equipment.
Water Friendly
Nevada Artificial Grass saves literally millions of gallons of water each year from being consumed by lawn irrigation.
Pet Friendly
Nevada Artificial Grass keeps fertilizers and pesticides away from pets and out of the ground water supply.
Practice Your Game Anywhere Anytime, Indoors Or Out
Make Nevada Artificial Grass your first choice for professional Reno artificial lawns and golf putting green installations! Every one of our high quality synthetic grass applications is designed to withstand heavy foot traffic and extreme weather conditions, and they are versatile and resilient enough to be installed both indoors and outdoors. Please contact Nevada Artificial Grass today to learn more about the most realistic artificial golf turf products available!
Here are the synthetic golf putting turf products available to you:
Fully customizable backyard practice greens of all shapes and sizes
Championship-quality putting greens are ideal for residential home and commercial office spaces!
Latest Articles
Artificial Grass vs. Gravel Yards in Reno, NV

At Nevada Artificial Grass, our team supplies and installs soft, beautiful artificial grass that provides a more comfortable and inviting surface for landscaping in Reno, NV than gravel yards. If you are a Reno home or business owner, you are well acquainted with the dilemma of choosing the right ground cover for your outdoor spaces. …

Read more

Own a Green Lawn Year-Round in Reno, NV with Artificial Grass

The top-quality artificial grass from Nevada Artificial Grass allows homeowners and businesses in Reno, NV to own a green lawn year-round. We all adore a flawless green lawn that never seems to lose its luster, come rain or shine. It is a sight to behold and a source of pride for homeowners. However, maintaining conventional …

Read more

Artificial Playground Turf is Beneficial for Homes, Schools, Parks, & More in Reno, NV

Artificial playground turf from Nevada Artificial Grass is a beneficial surfacing material for homes, parks, schools, businesses, and other playgrounds and play areas in Reno, NV. This highly specialized synthetic grass is designed with children in mind. As such, it is a highly durable, soft, even, and easy-to-clean surfacing alternative to traditional grass, sand, wood …

Read more