At Nevada Artificial Grass, our team supplies and installs soft, beautiful artificial grass that provides a more comfortable and inviting surface for landscaping in Reno, NV than gravel yards. If you are a Reno home or business owner, you are well acquainted with the dilemma of choosing the right ground cover for your outdoor spaces. The Nevada climate, characterized by low rainfall and high temperatures, has made gravel yards a common sight. But what if we told you there is a green, vibrant, and inviting alternative? At Nevada Artificial Grass, we offer an innovative solution that outshines landscape rocks and gravel in several aspects: synthetic grass.
Comfort and Accessibility
Imagine a summer day in Reno, Nevada. You are hosting a barbecue, or perhaps your kids are playing in the yard. Would you prefer they romp on a bed of soft, green artificial grass or navigate through the hard, potentially sharp texture of gravel? The comfort factor of your yard or landscaping cannot be overstated. At Nevada Artificial Grass, our artificial turf replicates the welcoming feel of traditional grass, providing a soft surface that is not just comfortable to walk, play, or lounge on but also safer for those accidental tumbles.
Visual Appeal and Versatility
Artificial grass from Nevada Artificial Grass offers a visual upgrade that is practically unrivaled for landscaping in Reno. With it, you can maintain a year-round lush, green yard that enhances the aesthetic value of your home or business. Plus, it is versatile enough to fit into any landscaping design, whether traditional or modern, residential or commercial. The vibrant pop of green against the typical Nevada landscape can make your property stand out, potentially increasing its market value.
Gravel and rocks lack this aesthetic versatility. Their gray, brown, and dry appearance can seem dull compared to the vibrant appeal of synthetic grass. Moreover, unlike gravel, artificial grass does not scatter or erode, keeping your yard looking neat and well-manicured at all times and for years to come – without needing to be replenished or redistributed.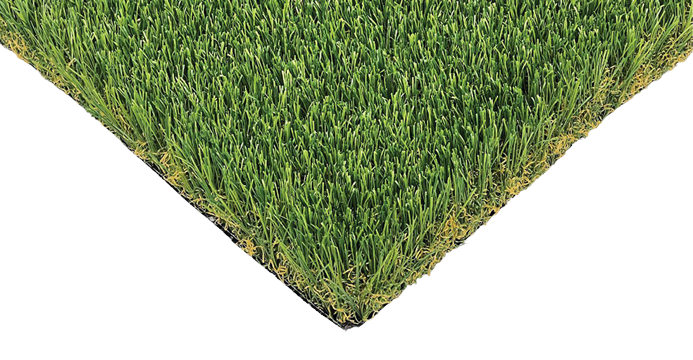 Entertainment and Relaxation
At Nevada Artificial Grass, our artificial turf is more conducive to various activities, including entertainment and relaxation. It creates a welcoming environment for cookouts, parties, or simply unwinding after a long day. Your kids can freely play, your pets can romp around without the danger of hurting their paws, and you can even practice your putting on a mini golf green in the comfort of your backyard with our artificial golf turf.
Rock and gravel yards, on the other hand, are less suitable for these activities. They can be uncomfortable to walk on, especially for kids and pets, and can limit the scope of outdoor activities due to their hard, unyielding surface.
Sustainability and Cost-Effectiveness
Artificial lawns and landscapes from Nevada Artificial Grass are designed to be low-maintenance and water-efficient. Unlike traditional grass, it does not need mowing, fertilizing, or watering, which saves you considerable time, effort, and money. As a result, it is a win for you and a win for the environment in water-starved Northern Nevada.
In comparison, gravel landscaping – while also low in water usage – can cost more in the long run. Over time, gravel can scatter and sink into the soil, requiring replenishment. Plus, it attracts dust, demanding regular cleaning to keep it looking its best.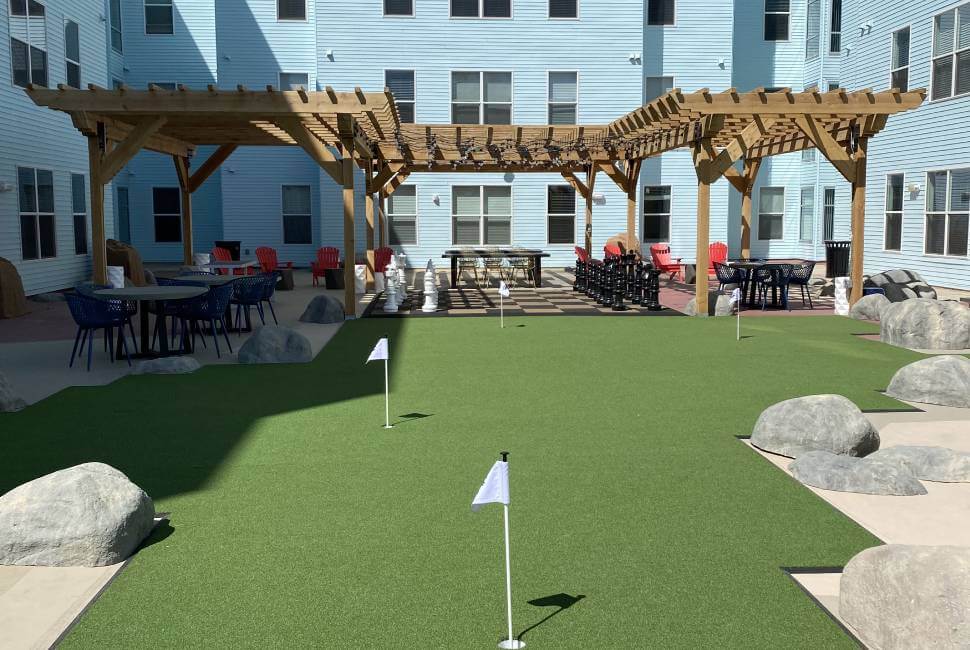 More Options with Artificial Turf
At Nevada Artificial Grass, we not only offer artificial grass that is more attractive and comfortable than landscape rocks. We also offer a number of specialized turf options that cater to specific applications, including:
Contact Us Today to Get a Quote for Artificial Grass Installation!
The versatility and many applications for our synthetic surfaces make it a much more useful surface than rock and gravel yards for homes and businesses in Reno, Sparks, Carson City, Lake Tahoe, and more. Contact Us Today to Get a Quote for Artificial Grass Installation!The shift from gravel yards to artificial grass from Nevada Artificial Grass provides a plethora of advantages – comfort, visual appeal, entertainment potential, cost-effectiveness, and more for properties in Reno, NV. This green alternative offers a long-lasting, inviting, and sustainable solution for homes and businesses in Northern Nevada. So contact us today to learn more about adding our synthetic grass to your landscaping!